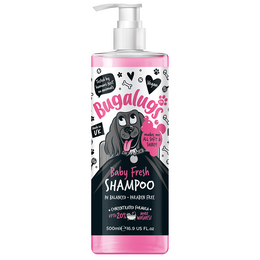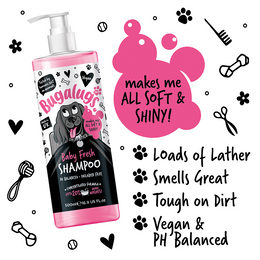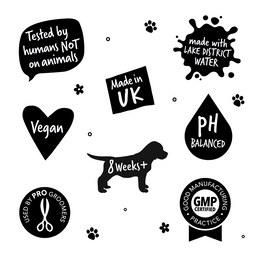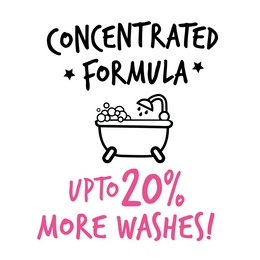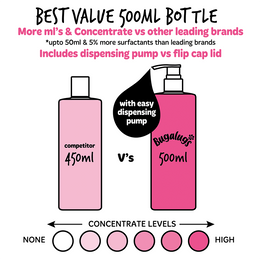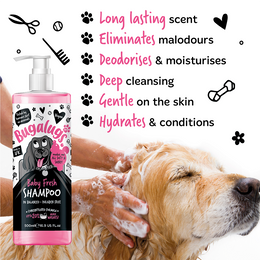 Bugalugs Baby Fresh Dog Shampoo is a gentle cleansing pet shampoo with the emotive and nostalgic scent of baby powder! It is ideal for removing puppy and doggy odours. Our baby powder scented dog shampoo cleanses deeply yet will not irritate the skin, leaving the coat clean, plush and smelling irresistible.
\n
\nOur shampoo formula is vegan and made in the UK.? Bugalugs? Baby Fresh Dog Shampoo has become a firm favourite in salons and homes all across the country. Suitable for puppies over 8 weeks and suitable for all coat types.
\n
\nA gentle PH Balanced sensitive shampoo for dogs with a soft baby fresh fragrance. It is made with water from the Lake District and can be diluted at ratio of 20:1.