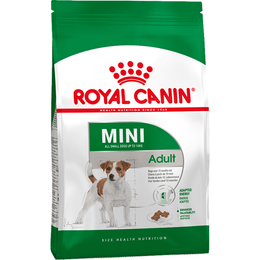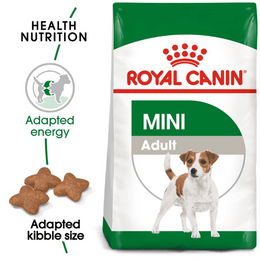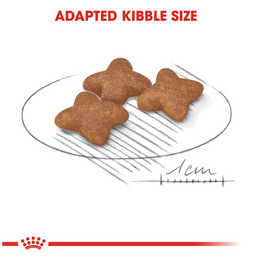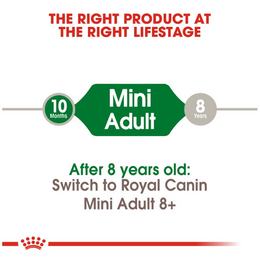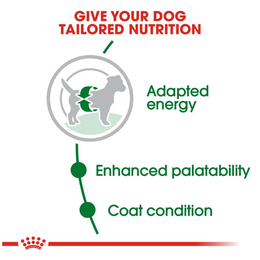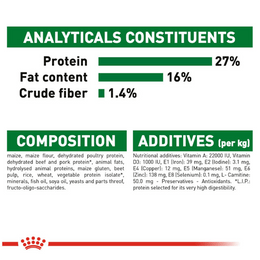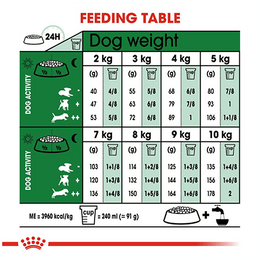 Suitable for small dogs over 10 months old that weight up to 10kg, ROYAL CANIN® Mini Adult is specially formulated to meet the nutritional needs of small dogs just like yours.
ROYAL CANIN® Mini Adult food contains an adapted energy content to meet the energy needs of small dogs, it also includes L-Carnitine, a nutrient involved in supporting healthy fat metabolism.
This specially designed formula contains a variety of nutrients that help to support the health of your dog's skin and coat. It's enriched with vitamins and omega-3 fatty acids (EPA and DHA) which help to keep your dog's coat shiny and healthy.
ROYAL CANIN® Mini Adult food is made with a selection of exclusive flavourings to make meal times extra satisfying and appealing for even the fussiest of dogs.
Be sure to follow the on pack feeding guidelines to ensure that your dog gets an accurate amount of food for optimal health.
Key Features/Benefits:
High digestibility
Bone & joint support
Omega-3: EPA DHA